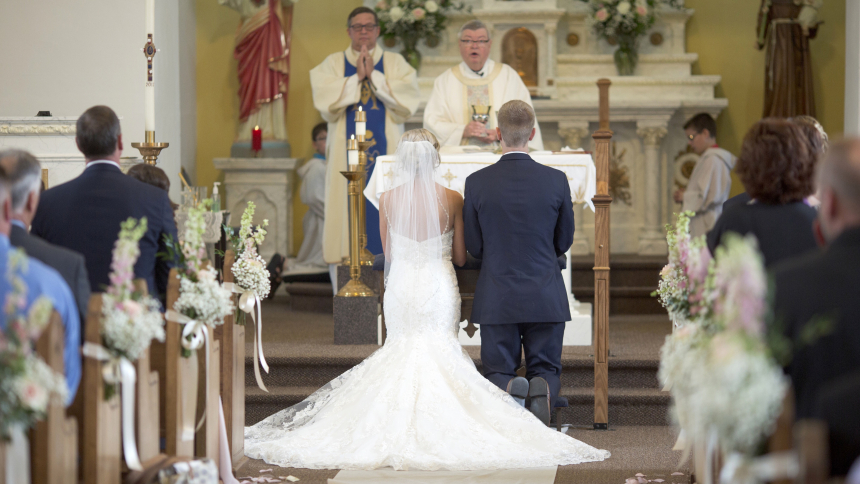 Congratulations and blessings! The Church rejoices with you as you  approach the Sacrament of Marriage and wishes to support you as you begin your new life in Christ.  Successful and happy Christian marriages are the fruit of prayer, commitment, faith, communication, and love.  Through marriage preparation, the Church offers you the formation, insights, and skills needed to build a solid foundation in Christ that will help you to live your sacrament with great joy, fulfilment, and fruitfulness.  With both a strong spiritual base and effec-tive life skills, your marriage will start well and grow ever stronger. 
Steps for Marriage Preparation 
As soon as you get engaged, meet with your pastor or deacon to determine what you need to do to get married in the Church.
Complete a Catholic Marriage Inventory and discuss the results with your priest or deacon.
Attend both Marriage Preparation classes: 

Living a Joy-filled Marriage
Called to the Wedding Feast

Complete a full course of Natural Family Planning from one of the methods listed on the Diocese of Gary Natural Family Planning brochure or website 
Meet with the priest or deacon for a synopsis of previous marriage preparation, and to plan the wedding Liturgy. This is a time for prayer opportunities and to celebrate the Sacrament of Reconciliation.