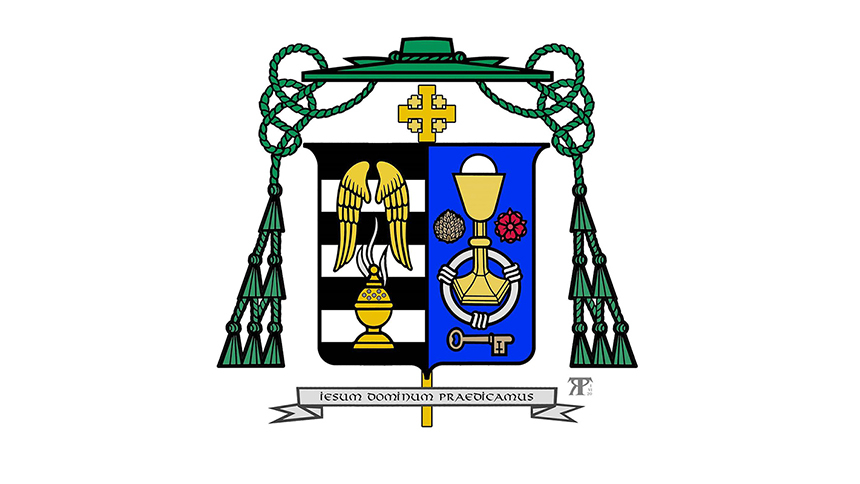 Dear Brothers and Sisters,
        According to CDC activity guidelines, it is safe for those fully vaccinated to attend a full-capacity indoor worship service without wearing a mask. However, for unvaccinated individuals, the CDC recommends wearing a mask and practicing social distancing when attending an indoor worship service. While this is welcome news for some, our priority is to help all people feel safe in returning to indoor worship. As a practical act of prudence and charity toward those who have concerns or have not been vaccinated, we will continue to use masks for the safety of all as we gather indoors. As we continue to assess and respond to changing circumstances, we hope indoor worship will no longer require the wearing of masks.
     Comprehensive revisions to our liturgical protocols are close to being finalized, but for now social distancing and mask protocols remain the same.  
     Thank you for your understanding and cooperation.
Sincerely yours in Christ,
The Most Reverend Robert J. McClory
Bishop of Gary
---
Mensaje del obispo McClory:
De acuerdo con las pautas de actividad del CDC, es seguro que quienes estén completamente vacunados asistan al servicio de adoración en el interior sin usar un cubrebocas. Sin embargo, para las personas no vacunadas, los CDC recomiendan usar cubrebocas y practicar el distanciamiento social cuando asistan a un servicio de adoración en interiores. Si bien esta es una buena noticia para algunos, nuestra prioridad es ayudar a todas las personas a sentirse seguras al regresar a la adoración en interiores. Como un acto práctico de prudencia y caridad hacia aquellos que tienen preocupaciones o no han sido vacunados, continuaremos usando cubrebocas para la seguridad de todos mientras nos reunimos en el interior. A medida que continuamos evaluando y respondiendo a las circunstancias que cambian día a día, esperamos que la adoración en interiores ya no requiera el uso de cubrebocas.
Las revisiones integrales de nuestros protocolos litúrgicos están cerca de ser finalizadas, pero por ahora los protocolos de distanciamiento social y cubrebocas siguen siendo los mismos.
Gracias por su comprensión y cooperación.