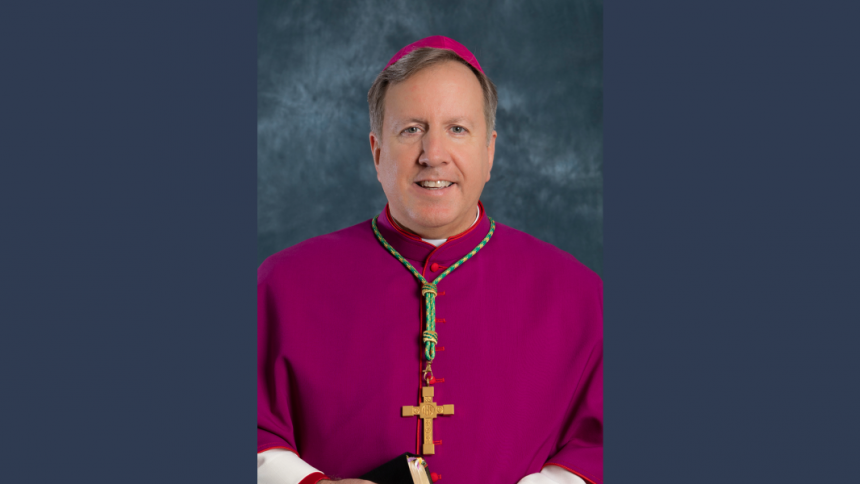 One of our family traditions near the end of our Thanksgiving meal is that we each take turns sharing something for which we are thankful to God. I am the youngest of four children, with two brothers and one sister. All my siblings are married, and I have 11 nieces and nephews. The litany of thanks ranges from the simple to the profound. As my nieces and nephews have gotten older (the youngest is now a senior in high school), the items for which they are thankful has evolved over the years.  Still, there is a common theme:  thanking God for the people in our lives, especially family.
Thanksgiving is a time to reconnect with people, to let them know how much we love and care for them. Even though our traditions might look different this year in the midst of COVID-19, sentiments of love and reconnecting should continue. This is also true of our parish families. This should be a season in which we re-connect with those we miss and perhaps haven't seen in a while.
Our parishes recently received a toolkit entitled "Light Shines in the Darkness." There are a variety of ideas as to how to joyfully reconnect with others as we draw closer to Advent and Christmas.  At the core, this should be a time to naturally and lovingly reach out to others. Just give a call, text, or email to someone in your parish family who you haven't seen in a while.
When you make that contact, ask if there's something for which you can include in your prayers.  See if they have any other needs. Take a moment to pray with them. If they are healthy and don't have a risk factor, invite them to come to Mass. Let them know our churches take great care to keep everyone safe while we worship together.
Our hearts should especially go out to the homebound. We have more homebound now than before COVID-19. More people need to stay safe at home with limited external contact. That shouldn't mean they are forgotten or overlooked. The backbone of our churches is made up of those who have been faithful for many years – our elderly who have given and continue to give so much to our parish life.
As we approach Thanksgiving, here is a partial litany of my thanks:  I thank God that he has planted me here as the bishop of the Diocese of Gary. I thank God that he has blessed me with a wide family of wonderful priests, deacons, religious, and lay co-workers in Northwest Indiana. I thank God for the many words of support and encouragement I have received since arriving here in February. I thank God that in the midst of COVID-19, He is reminding us of what's really important – loving God and loving our neighbor. I thank God ahead of time for all that he has in store for us in the future.
Let me close with one of my favorite scripture passages from Saint Paul – who reminds us of the importance of thanksgiving and how thanksgiving leads us to the peace that comes from God:
Rejoice in the Lord always. I shall say it again: rejoice! Your kindness should be known to all. The Lord is near. Have no anxiety at all, but in everything, by prayer and petition, with thanksgiving, make your requests known to God.  Then the peace of God that surpasses all understanding will guard your hearts and minds in Christ Jesus. Philippians 4:4-9
Jesus, I Trust in You!
Our Lady of Lourdes, pray for us…
Your Servant,
The Most Reverend Robert J. McClory
Bishop of Gary