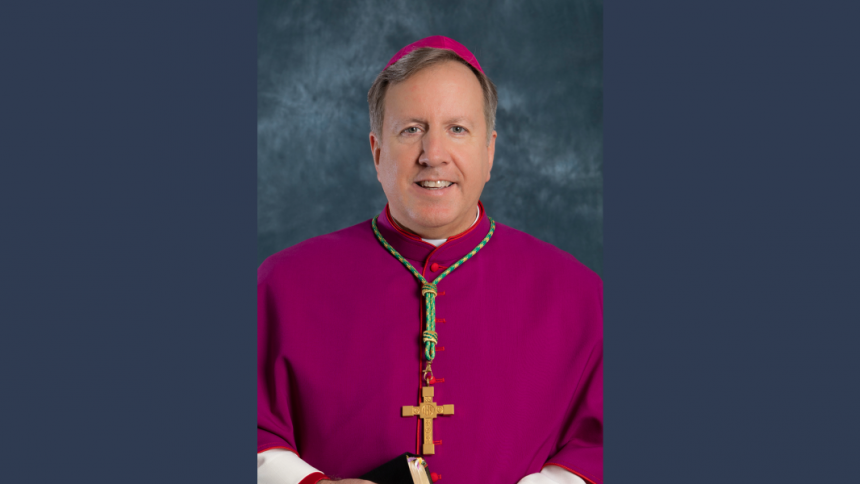 Dear brothers and sisters in Christ:
Our Pentecost Novena is underway in the Diocese of Gary. This year our novena has a special focus to pray for hope and healing.
We are asking God to end the pandemic and to bring about healing, not just for those who have suffered from COVID, but for all who suffer. No matter what challenges we face, we can turn to Him for healing. The healing we seek is not just physical healing for the end to COVID, but healing of our hearts, our families, our church and our world.
We also ask for renewed hope. After being under the cloud of the pandemic for more than a year, our spirits may be low. God wants to replace our lagging spirits with the Holy Spirit. Our prayer is that the Lord increase the virtue of hope in all of us. By its very nature, hope is forward-looking. Rather than simply looking at the way things were pre-pandemic, we should look with hope – not fear – as to how we can live vibrant, faith-filled lives in the future.
Our Pentecost Novena is based on the intense prayer of the early Church. The word novena comes from "nine," representing the nine days of prayer in the upper room from the Ascension of the Lord (traditionally Ascension Thursday) until Pentecost Sunday.
The early believers prayed for the Holy Spirit as Jesus had commanded them. From that time of intense prayer, the Church was born and great signs and wonders occurred. The Church grew in love and confidence – and hope.
In a recent conversation with our priests council about how to navigate through this next phase of the pandemic, we agreed that the foundation must be rooted in prayer. Some suggested a more protracted time of prayer extending beyond Pentecost. Therefore, while our novena will conclude on the vigil of Pentecost, we will continue with an ongoing time of prayer to the Holy Spirit for Hope and Healing. Stay tuned for the introduction of a common prayer for the entire diocese that we will pray from Pentecost through the Solemnity of Christ the King (May 23 - Nov. 21, 2021).
Joining together for a focused time of prayer will build unity and our prayers become something of a spiritual blast furnace. The intensity of all of us praying together will help to prepare us for what the Holy Spirit has in store for us, just as the early Church experienced gathered in the upper room.
As we pray and wait upon the Lord, my prayer is that the Holy Spirit will give us expectant, hopeful hearts. Come Holy Spirit, bring to us in the Diocese of Gary an outpouring of the Holy Spirit for renewal, hope and healing.
Your servant,
The Most Reverend Robert J. McClory
Bishop
Diocese of Gary