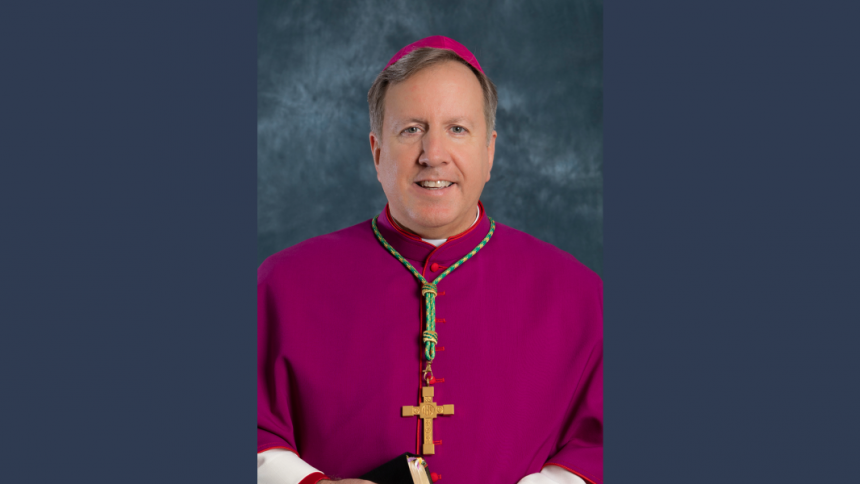 With the beginning of winter, the days grow longer. At this moment that marks the beginning of a cold and frigid season, something else is happening – the sun is shining longer and a bit brighter each day. At first, we hardly notice it, but eventually, little by little, the reality dawns on us that it's brighter outside.
Christmas falls just days after the beginning of winter. Christmas marks the moment that something amazing and incredible has happened – God became man. This reality was known initially only by the few who were privileged to be at the manger that Christmas night. Yet, this marked the definitive change in all of human history. To this day, the dominant world calendar marks the years since this moment, the year of Our Lord, Anno Domini, 2020 A.D.
The Gospel of John describes Jesus as "The Light." No matter how dark the world may seem there is a reality hidden to many, but known to us Christians: "the light shines in the darkness, and the darkness has not overcome it." (Jn 1:5) Jesus has come into the world and that makes all the difference.
When it is most dark, the light stands out even brighter. This has certainly been a year in which we might be tempted to see only darkness in the world, and perhaps in our own lives. On the global and national level, we have endured the coronavirus, civil unrest, a turbulent election, to name a few. These situations have affected all of us. Perhaps you have lost a loved one, are awaiting a test result, feeling lonely, uncertain about job prospects, concerned for a family member or friend who is hurting.
As Christians, we don't ignore these issues or swallow our pain, but we do know that Jesus is brighter and bigger than all that could darken our spirits. The prophet Isaiah tells us: "The people who walked in darkness have seen a great light; Upon those who lived in a land of gloom a light has shone." (Is 9:1) If your heart is full of gloom, turn to Jesus. If you are tempted to despair, call out to Him. Allow this Christmas to be the most transformative Christmas of your life.
Christmas should be a time of renewal. For many, our Christmas will be "scaled back" due to our circumstances. Maybe we will have fewer visitors, buy fewer presents, receive fewer presents, or not be travelling. If we turn to Christ the Light, these seeming limitations can be an opportunity for renewal. How many times has Christmas seemed like the end of a long marathon of parties and demands? Perhaps you can recall almost collapsing as you crossed the finish line on December 25. In these circumstances, the real reason for Christmas can be lost or obscured.
The irony is that some of our current restrictions allow us to be freer to ponder more deeply the real meaning of Christmas. The savior was born and lived among us. His death and resurrection open for us the brightest of all imaginable futures:  peace in this life and eternal life with Him. Christmas is a wonderful time to reflect on this beautiful message of hope for the world.
This year allow December 25 to open up a season of renewal. Celebrate, day by day, the entire Christmas season – which begins on Christmas Day and lasts through the celebration of the Baptism of the Lord on Sunday January 10. Allow each day to be brighter and brighter in your heart. Share the Love of Jesus with others, by your words and loving service. Let the world know that Jesus is the true light who has come into the world.
May the light of Christ shine in your hearts this Christmas season!
Your servant,
The Most Reverend Robert J. McClory
Bishop
Diocese of Gary