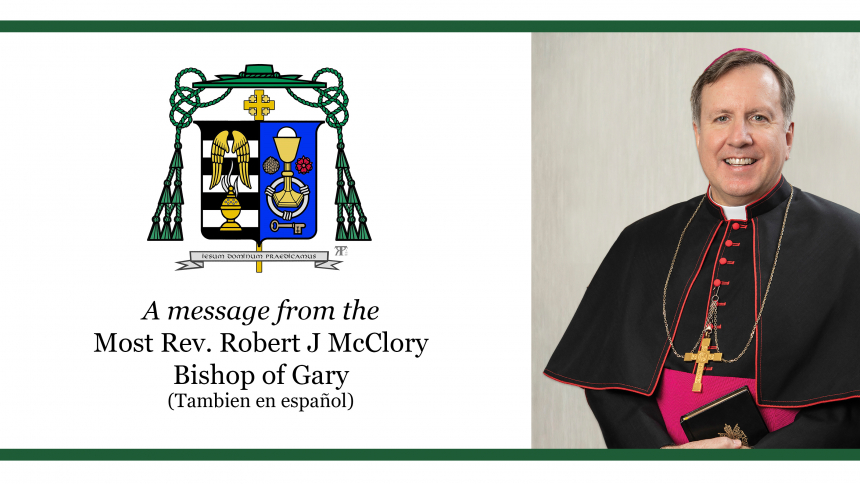 Dear Brothers and Sisters in Christ:
As you may have heard, His Holiness Pope Benedict XVI passed from this earthly life on December 31, 2022, in Vatican City. I ask you to please join me in praying for the repose of the soul of the pope emeritus, who was a faithful servant of Jesus Christ. I encourage the custom of praying the Our Father, Hail Mary, and Glory Be and praying the Rosary for the repose of his soul.
Pope Benedict XVI led an extraordinary life. He possessed a towering intellect, deep faith, and a servant's heart. As a theologian, he made great contributions to the Church following the Second Vatican Council, including his important work as prefect of the Congregation for the Doctrine of the Faith and his writings on the Church Fathers, liturgy and his book series on the life of Jesus of Nazareth.
Elected to the papacy in 2005, Pope Benedict XVI led the Church with great compassion and integrity. He understood his role as pastor of the universal Church and often preached of the love of God. In his encyclical Deus Caritas est (God is Love), Pope Benedict XVI wrote, "Seeing with the eyes of Christ, I can give to others much more than their outward necessities; I can give them the look of love which they crave."
Following his resignation from the papacy in 2013, Pope Benedict XVI devoted himself to prayer, quietly serving the Church as a loving intercessor. His example of humility before God and others was a powerful witness that God alone suffices. He will be greatly missed.
We pray during this Christmas season that Pope Benedict XVI will be given the reward given to Simeon at the sight of the Christ child: "Now, Master, you may let your servant go in peace, according to your word, for my eyes have seen your salvation, which you prepared in the sight of all the peoples, a light for revelation to the Gentiles, and glory for your people Israel." (Lk. 2:29-32).
Your Servant,
Most Reverend Robert J. McClory             
Bishop of Gary