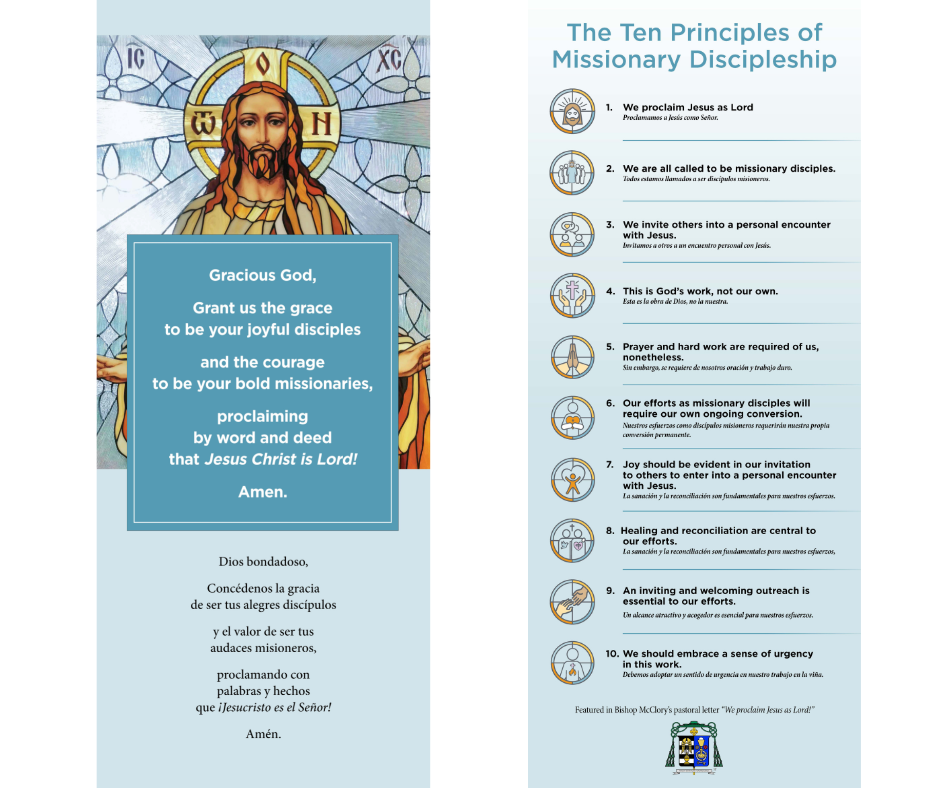 Freestanding retractable banners with Missionary Discipleship Prayer and Ten Principles of Missionary Discipleship are available for your parish or school.
Banners are 33.5" x 78" and are $170 each. Receive a $20 evangelization stipend per banner when you order by December 1!
Parishes and schools will be invoiced through the Office of Communications. Evangelization grants are available.