Friday

,

November

12
at
6:00 PM
to
Saturday
,
November
13
at
2:30 PM
Register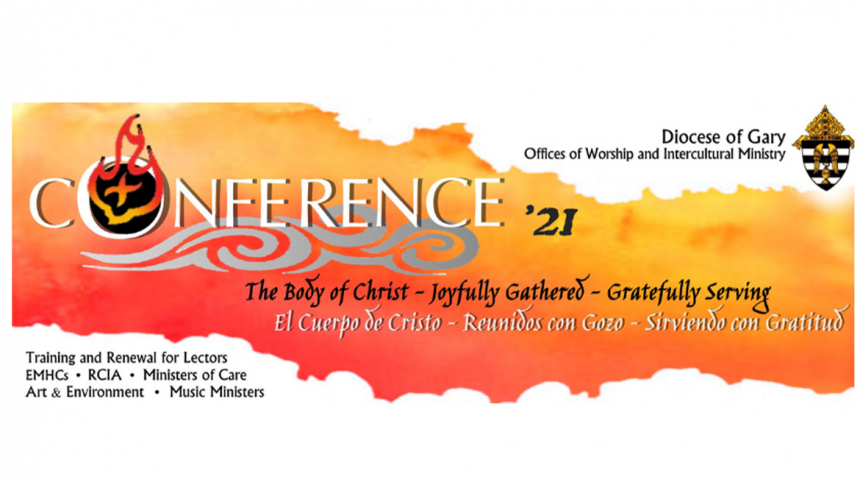 The Body of Christ 
Gathering this year for CONFERENCE '21 at St. Patrick Catholic Community in Chesterton on Friday November 12th and Saturday November 13th, we come together in thanksgiving for the brave men and women who have cared for us in this difficult time. 
We begin at 6pm on Friday in the Church with Evening Prayer with Eucharistic Adoration and Benediction with a Reflection by Bishop McClory.  At the conclusion of Evening Prayer, please join us together in Trinity Hall at a table of praise and thanks for the love God shows us in calling us each to the ministry we practice in His Name. A wonder-filled, safe, evening of fellowship with food and drink, prayer and praise, song and Word awaits CONFERENCE '21 participants. 
Saturday morning beginning at 8:30am in Trinity Hall we celebrate the new day with Morning Prayer.  Dr. Steven Janco will lead us in a joint reflection, a mystagogy, unpacking our experience from the previous evening.  The day will continue with the renewal sessions for various lay liturgical ministries, deacons and priests.  For those new to a particular lay liturgical ministry, Saturday morning and afternoon will be filled with training sessions.
 Lunch will be provided and the Conference will conclude by no later than 2:30pm.
The cost to attend the Conference will $45.00
To register click here 
Para registrarte  aquí